Art & Culture
Theaters in the Hanseatic cities
Reading time 4 minutes
707 x bekeken
Scattered throughout the Hanseatic cities you will find a motley collection of theaters. These theaters in the Hanseatic cities will give you evenings full of laughter, musical delights and artistic surprises. Are you ready to go to the theater? Then turn on the spotlights!
The theater treasury of Zwolle
Zwolle, that cozy Hanseatic city, attracts with no less than three top theaters all puts its all theater lovers to it. Theater De Spiegel is one of them. With its impressive and futuristic look, this theater in Zwolle amazes you every time. The performances offered by theater De Spiegel are very varied, from cabaret and musicals to musical performances and puppetry.
Schouwburg Odeon is the place where you train your laughing muscles at a funny cabaret show or dream away at classical concerts. This theater is located on the Blijmarkt in Zwolle and is managed together with theater De Spiegel by the Zwolse theaters foundation.
The third theater in Zwolle is Theater Buitenensoos. This is not just any theater, but a versatile venue that you can rent for all kinds of events. Think of a lecture, a conference or a private performance. The cozy feel and intimate atmosphere make Buitensoos the perfect venue for your next event. Zwolle is eager to welcome you!
To the theater in Deventer
Deventer, one of the stars of the Hanseatic cities, invites you to a unique theater experience. From cabaret to theater, Schouwburg Deventer stimulates your senses with a wide range of performances, from cabaret to theater. Young and old enjoy themselves here! Plop down on the red plush seats, wait for the curtains to open and enjoy the theater magic until the lights are turned out again. You will feel the passion of the performers right down to your toes!
But theater in Deventer doesn't stop there! During the annual spectacle 'Deventer Op Stelten' the Hanseatic city is transformed into one big stage for three days. The streets, squares and parks will be filled with 150 top performances centered around art, drama, dance and entertainment. Mark July 7 through 9, 2023 in your calendar, because you don't want to miss this theatrical spectacle!
Theaters in the Hanseatic cities: Doesburg and Kampen
Imagine this: after a day of wandering around the picturesque streets of Doesburg, you end with a visit to Podium Doesburg. The location of this theater in Doesburg alone deserves a standing ovation. This is because the theater is housed in the Hanseatic city's medieval Gasthuis Church. In this cozy theater a world of culture and creativity opens up for you. The perfect place to start an evening of entertainment!
But the theatrical journey along the Hanseatic cities does not end in Doesburg. Follow the IJssel River further north and you'll end up in Kampen, where the Stadsgehoorzaal is waiting to welcome you. This artful jewel in the heart of the city offers a diversity of performances that will surprise even the most seasoned theatergoer. From innovative plays to cabaret and from music to dance, the Stadsgehoorzaal Kampen has it!
Grand theater in small Elburg
Also in Hanseatic town Elburg you can go and enjoy an afternoon or evening at the theater. At Multifunctional center 't Huiken you can go to culture and sports. In addition to music and theater on the stage, there is always something going on in the large sports hall. Behold, for example, a majorette or twirl competition. Here there is something for everyone!
But there is more! Once a month, the historic Monastery Museum is transformed into a (music) theater. Storytellers, live music and theaters: it's a big party here every month!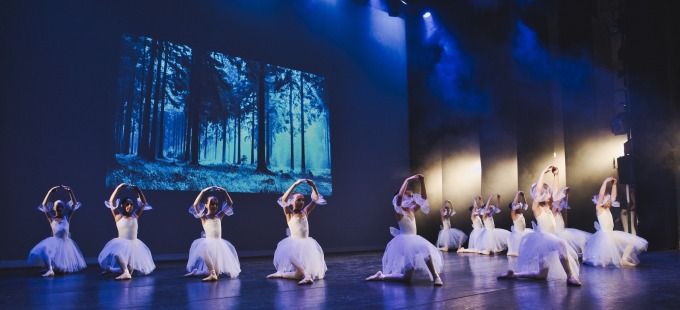 Culture in Harderwijk
Harderwijk may be known for the Dolfinarium, but the city has much more to offer. Lovers of performing arts can therefore indulge themselves here. In the heart of the city is Theater Harderwijk, a vibrant center where culture and creativity come together. And that leads to a well-filled agenda with numerous performances for young and old. The theater has a program as varied as the city itself, full of surprising shows. From comedy to drama, from music to dance. Here you can laugh, shed a tear, marvel and above all enjoy!
In the spotlights: theater in Zutphen
Finally, Hanseatic city Zutphen. Zutphen knows better than anyone what an evening of theater should look like. Theater Hanzehof opened its doors in 1891 and has been able to provide visitors with many unforgettable evenings. The theater has since been completely renovated and is known for its superb acoustics.
Take a seat in the modern theater for an exciting drama or a laugh-out-loud cabaret show. Or walk into the monumental concert hall and treat yourself to a musical feast. This place breathes culture!